I started this feature here at ASR in order to know your fellow bloggers a little better! If you are interested in being featured please fill out
the form
. 
Hi, I'm Jessi! My nickname is Geo, and honestly I feel like Jessi and Geo are two different personalities sometimes. Jessi is my calm half (work personality) and Geo is my crazy half (when I'm with friends). It sounds slightly silly and borderline schizo, but it's true!
I'm 24. Life is pretty boring sometimes, so books are my adventureland as well as my escape from reality when it sucks.
I love tattoos and piercings!! I am currently sporting 5 tattoos (although I want more) and 12 piercings. Most of those piercings are in my ears and I have size 0 gauges. I love body jewelry. Hair dye, too – my hair has been just about every color imaginable besides blue, green, and hot pink. Yes; orange, purple and bright red are included.
I love football! I'm a die hard Ohio State fan! My NFL teams are the Carolina Panthers and the Dallas Cowboys (don't judge me). Badminton is the only other sport I care about (to play, not to watch). If that can even be counted as a sport >.>
I have the best parents anyone could ever ask for, they mean the world to me! I really don't know what I'd do without them. My extended (furry) family includes 5 cats and a dog.
How long have you been blogging? What made you want to start a book blog?
Exactly a year today! I started my blog because I have a god awful memory and I wanted to keep track of what I was reading. I was contemplating Word docs or notebooks until I stumbled on a book blog – I had never heard of them before – and decided to make one of my own!
What do you do when you're not blogging or reading?
Working, sadly. Work and reading take up most of my time. Other than that, I love to watch movies with my parents, and sometimes I go out with friends on the weekends. I have a pretty boring life. :p
What is your favorite part about blogging? Least favorite?
My favorite is definitely being able to talk books with people. I don't have many friends that read, and the ones that do don't really talk books much. So it's great to have someone to share my opinions with!
Least is probably the drama that arises on occasion. I don't want to have to worry about getting attacked by an author for writing a negative review. Everyone has their own opinion!!
Where did you come up with the name for your blog?
My nickname, Geo, is short for Geobob Spinelli (don't ask!). I used to have a friend in high school (same friend that was part of the nickname) that called me Auntie Spinelli. This blog actually started off with the name 'Auntie Spinelli's Thought Corner' and it was just too long. So ta-da!! Auntie Spinelli Reads was born!
Do you have any specific book bloggers that inspire you?
I think the biggest one for me is
Jen @ Makeshift Bookmark
. Hers was that blog I first stumbled on that introduced me into the world of book blogging. I love her sarcastic and witty reviews!
Giselle @ Xpresso Reads
is another big one for me. She has such a beautiful and fabulous blog, and she's one of the nicest bloggers I've ever talked to. She's extremely helpful if you have any questions and makes an effort to visit other blogs too (and smaller blogs). She has such great posts and features and she's been extremely successful in the year that she's been blogging.
What do you look for in a blog when following? What are your pet peeves?
I'm a shallow creature, not gonna lie. It should be visually appealing (although I do follow some that aren't). I like easy to navigate sites too: If there's not a review index I probably won't follow because the first thing I do when visiting a new blog is look at their reviews. I like quality reviews, too. My favorite? Rant reviews. If I stumble on a good sarcastic rant review, I'm sure to follow and be an avid reader.
Pet peeves (brace yourself, there's a lot): CAPTCHA. This is my biggest. If it takes me 3 tries to leave a comment, I'm very likely to give up and never try again in the future.
Too many memes. If all I see is memes every day with only one or two other posts, I probably won't bother following. I want to read book reviews!
Bad choice of color scheme. If I feel like my eyeballs are going to bleed from trying to decipher the text, I won't want to come back.
Bad grammar. I'm a grammar Nazi. One or two typos is one thing, but if the reviewer can't spell, their opinion doesn't hold much weight for me.
Short reviews. If I take the time to visit a blog for a review, I want to know exactly what that person thought of the book. Good and bad. And I hate when they outline the plot of the book. If I want to read a synopsis, I'll go to Goodreads. I don't care what the book is about, I want to know what you thought of it! I also hate when it just says 'I liked this book' or 'I didn't like this book' and doesn't give reasons backing why.
What's your favorite book(s)?
The Fever series by Karen Marie Moning! Hands down,
these are THE best five books I've ever read in my whole life.
If you haven't read them, I demand you get yourself a copy sometime in the very near future. Please? :)
To see the list of all my 5 star favorites, click
HERE
.
Favorite author?
KMM herself. Aside from the Fever series, she also has the Highlander series which I loved too! The Immortal Highlander was the first one I read (I didn't know it was a series when I found it) and I fell in love with it! Love me some Adam Black ♥
What is the biggest turn off for you when you're reading a book?
Instalove. This one is probably the biggest. YOU CANNOT LOVE SOMEONE AFTER KNOWING THEM FOR A WEEK. It's just not possible. You can't even truly know their personalities. If the L word pops up before the last quarter of a book, it's basically ruined for me.
Love triangles. What the hell happened to good ole' one-on-one romance? I'm tired of skanky characters waffling back and forth between two 'sexy' guys.
Flat characters. If I can't connect to the characters it's a major mood killer for me. The story better be damn good to keep me interested.
Weak/whiny females. I hate it when a lead female complains and cries the whole time. I like a lead female that can stand up for what she believes in! I'm not saying they have to be 100% kick ass. It's okay to have flaws. And it's okay to cry if the situation warrants it. But over complaining will make me not want to even bother finishing the book. Or if they're dependent on a guy, I can't stand that either.
What first draws you to a book to make you want to read it?
As I said before, I'm a shallow creature. Covers are what draw me in initially, then I read the synopsis to see if it sounds interesting. If the cover is ugly, I probably won't even pick it up without a high recommendation from someone with very similar book tastes.
Describe yourself in 3 words.
Outspoken. Stubborn. Me.
Name a random fact about yourself.
I hate the sound of feet rubbing on carpet. Seriously. It's like nails on a chalkboard for me! (And strangely enough, nails on a chalkboard doesn't bother me.) I can't stand the feel or the sound, it actually makes me want to gag. I know, it's totally freakish >.<
Another random fact, I went skydiving for my 21st birthday. GREATEST EXPERIENCE OF MY LIFE.
Do you have a job? If so, what do you do?
I work as a 'Pet Comfort Specialist' (it's my work's fancy term for kennel member) and full time groomer at
Tipp City Veterinary Hospital
. I've been there for 5 1/2 years now!
What did you want to be when you were little? Has that changed?
I wanted to be a veterinarian. Honestly? I'm not sure it's what I want to do anymore. I love being around animals, but I'm not sure I'm cut out to be a vet. My dream job is to be an Orca trainer! I'd love to be the one in a wet suit working with them. Unfortunately, you have to be a marine biologist, and while I find most ocean life fascinating, I don't really want to do that. I'm undecided as to what I want to do with my life…
Randomness
Cats or dogs?
Cats!! I have a major soft spot for felines. I'm known at work as the crazy cat lady. I'll be the neurotic old neighbor lady that lives alone with a houseful of cats.
Favorite animal?
Besides kittens, Orcas. They are SO beautiful and majestic!
White, dark, or milk chocolate?
Milk chocolate is the best, although white is good too. Dark chocolate is just nasty!
Coke or Pepsi?
Between the two, Pepsi because Coke is disgusting and can dissolve pennies. But Mountain Dew is my drink of choice, I drink it like it's water!
Favorite TV show?
ONCE UPON A TIME. Seriously, I never watch TV. Ever. On the rare occasion I do, it's because my parents are watching something and I'm sitting in the living room with them (reading or blogging). For me to actually commit to a show on a weekly basis – and look forward to it – is HUGE.
I did really enjoy Dexter and Lost Girl, but never finished watching them due to lack of commitment. Invasion is fabulous, too, I have the box set of the whole season. But it doesn't air anymore and they never made a second season. :(
Movie?
I have an ENORMOUS list of faves. If I had to pick just one, it'd probably be Fifth Element.
Other faves include all the Pirates of the Caribbean movies, all the Jurassic Park movies, Tangled, Liar Liar, How to Train Your Dragon, Lion King (the second one too), and Beauty and the Beast.
Color? 
Red all the way!
Find me:
Giveaway!
The prize: 
1 paperback copy of Darkfever (Fever #1) by Karen Marie Moning, shipped by TBD.
Rules:
1. As this is out of my own pocket, you must be a follower to enter.
2. Open to wherever the Book Depository ships for free. See the list of countries they ship to here.
3. Please read the Rafflecopter directions carefully. I do check them, and faked entries will be deleted.
4. After the giveaway is over, I will notify the winner by email and they will have 48 hours to respond or another winner will be chosen.
Blogiversary button code: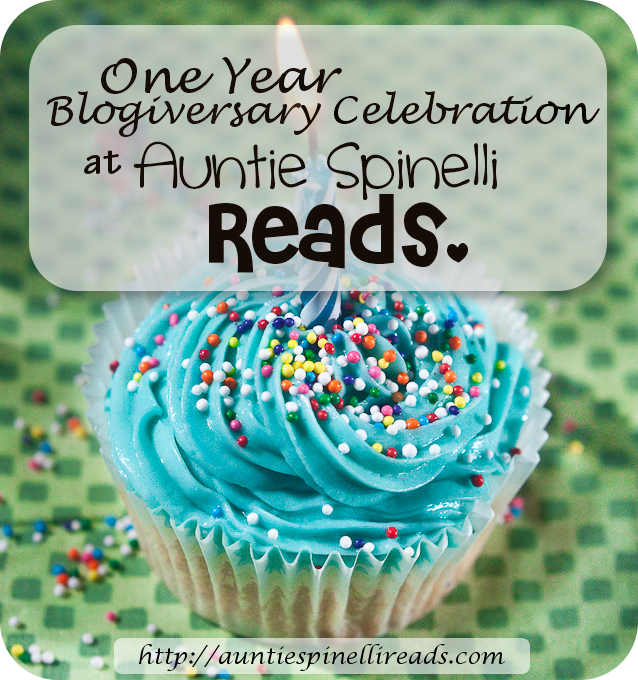 Good luck!
a Rafflecopter giveaway
Related Posts