What do I hope to accomplish in the future here at ASR?
Networking. I really want to make it a point to take an hour or so each day (every other day at the least) to visit other blogs. And leave comment love! I'm terrible about visiting a blog, reading the post, and leaving. I don't always have something to say, so I don't leave a comment. I need to work on that!
I also want to make more of an effort to talk to authors, even though it's a bit intimidating (they are, after all, our celebrities!).
Keep up with review copies. This is something else I've been awful about this year. I went on a bit of a requesting spree on Netgalley when I first got the account, and I have yet to catch up. Other pretty shiny new books keep distracting me! In the future, I want to be extremely picky about the review copies I accept/request, and when I do get them to knock them out immediately so they don't pile up. Reading should never be a chore!
Scheduling. If you missed my post a couple weeks ago about my new schedule, here it is again:
Monday: Book review
Tuesday:
 Undersea Spotlight (sign up 
HERE
)
Wednesday: Book review
Thursday: Manga review
Friday: Follow Friday (and TGIF if it ever comes back)
Saturday: open – may post another review if I have one
Sunday: Undersea Spoils (if there is one)
*Additional posts will include blog tours, cover reveals, giveaways, guest posts, and discussions.
I really want to stick to this so that my blog posts are much more frequent than they have been this year. I didn't make use of the post schedule feature, so I'd have too many posts in a cluster and then none for days at a time. It was very inconsistent!
Feedback
I would LOVE to hear your honest opinions about my blog! What is your favorite part? Least favorite? Is there anything you think should be changed or improved? 
If any of you ever have any questions at all, feel free to ask! You can either comment, email me, or hit me up on formspring :)
http://www.formspring.me/geobobspinelli
Giveaway time!
The Prize:
Today's prize requires a little bit of work. I've put together a collage of my top 10 most anticipated releases for the next year. You just have to figure out what they are based on the photo clip! You have to guess at least 3 pictures correctly to qualify for a winning entry. Winner gets their choice of pre-order from any of these books. If it's in a series you can pick a previous book.


Rules:
1. As this is out of my own pocket, you must be a follower to enter.
2. Contest open to wherever the Book Depository ships for free. See the list of countries they ship to here.
3. Please read the Rafflecopter directions carefully. I do check them, and faked entries will be deleted.
4. After the giveaway is over, I will notify the winner by email and they will have 48 hours to respond or another winner will be chosen.
Blogiversary button code: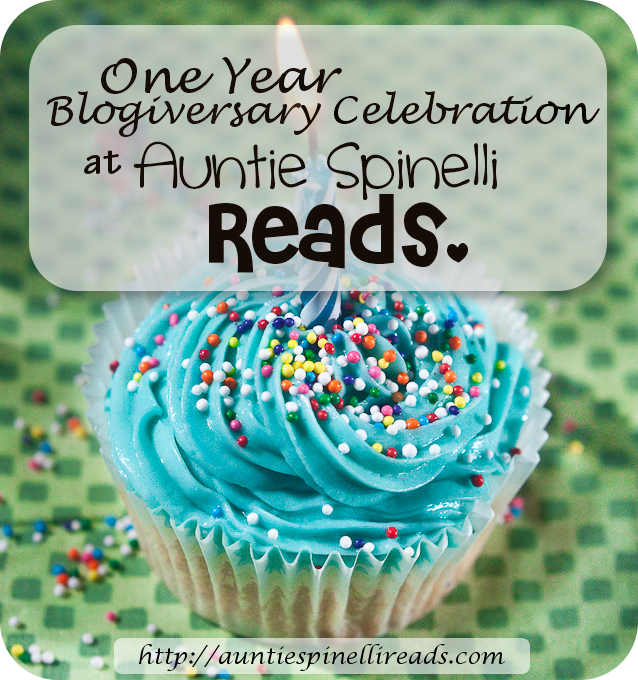 a Rafflecopter giveaway
Related Posts