This is my replacement for IMM.
.:Weekly Recap:.
Reviews:
Sorry I've been MIA this week, we've been preparing for a big (and very important) AAHA inspection at work. In between that I've been working on an awesome new design for the blog for the blogoversary this month…I'm pretty excited about it and I hope you guys will love it!
In the mail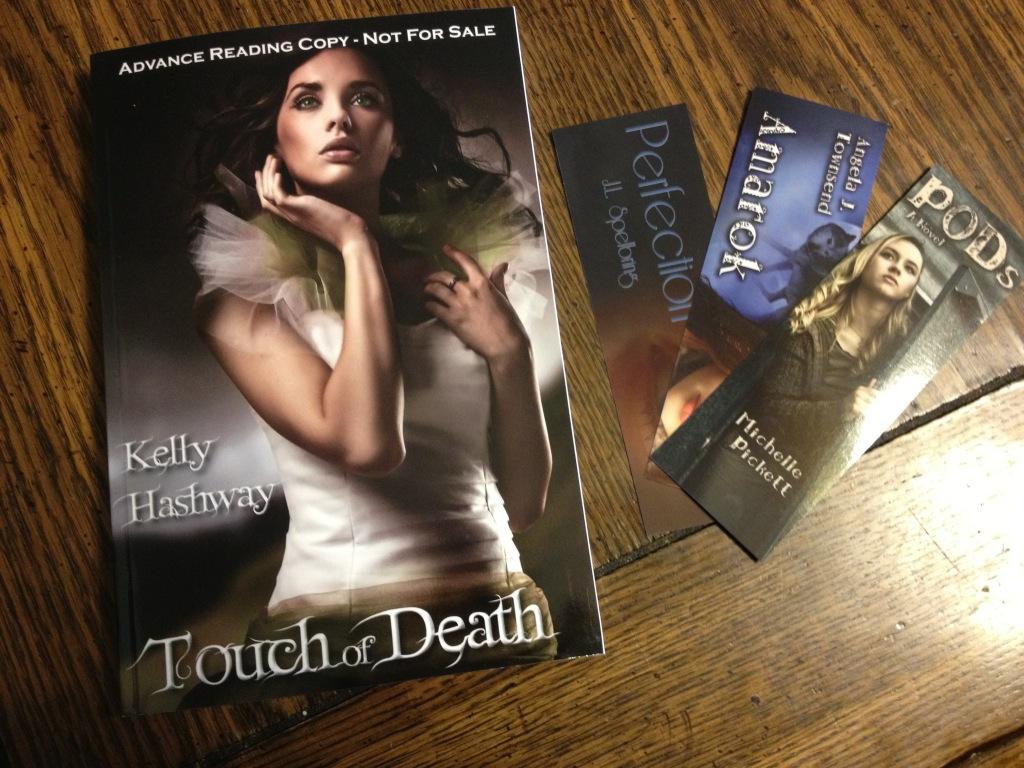 Touch of Death by Kelly Hashway & Spencer Hill swag
A very special thanks to Spencer Hill Press for providing this copy!! This is my FIRST EVER requested ARC from a publisher! Squee!!!
From the Library
Erasing Time by E.J. Hill
The Lost Girl by Sangu Mandanna
From Edelweiss/Netgalley
Demon Love Spell, Vol. 1 by Mayu Shinjo (Edelweiss)
Ironskin by Tina Connolly (NetGalley)
Related Posts