This is my replacement for IMM.
I only got one book this week. BUT it was a super duper AWESOME book:
Days of Blood and Starlight
! Woop!!
HUGE thanks to Little, Brown for sending me a copy!
I almost had a heart attack when I read that email…
Daughter of Smoke and Bone
was one of my top 5 favorite reads since I've been blogging (it will be in one of my blogiversary posts this week)! I've got a couple review books I need to finish before I read it, but I can't wait to dive back into Laini's world!
In other news…
As you can see, I also have a new blog design. I stuck pretty close to the old design because I liked the color scheme (and I didn't want to start from scratch), but got a wild hair and decided to try the sidebar on the left instead of right. Not sure quite how I feel about it yet. How do you like my cute little social icons? I made them myself! I couldn't find a full set for free with all of those, so I had to make my own.
I actually made this design about a month ago and I've been DYING to upload it (I was so sick of the old one!!), but I wanted to wait until this week's special occasion – my blogiversary!!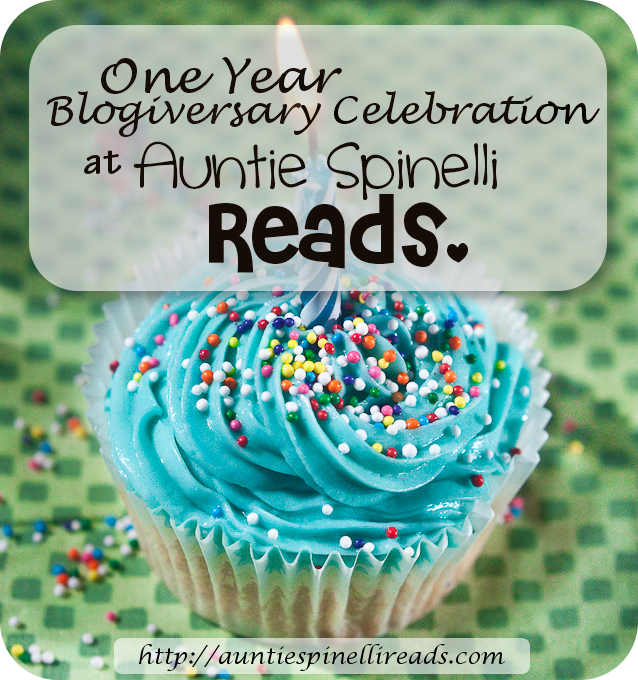 Like the button?
I will be celebrating it all week with fun posts and lots of giveaways. Starting tomorrow, there will be a post each day so keep an eye out for them! It took a LOT of planning (I've been putting this stuff together for months) but I'm happy with the way it all turned out, and I hope you guys will enjoy reading about my experiences this past year (okay, so maybe just for the free books). I'm definitely looking forward to it!
Related Posts